In General
If any user data is collected, the data is ONLY used to provide the services.
No personal data is ever shared with a third-party. No personal data is recorded and processed.
Cookies
In general, there are no tracking-cookies in place. Neither do I want to be tracked, nor do I want to track you.
blog.rtrace.io (Blog, Hexo) does NOT utilize cookies
live.rtrace.io (Owncast) does NOT utilize cookies
speedtest.rtrace.io (Librespeed) does NOT utilize cookies
reddit.rtrace.io (Libreddit) does NOT utilize cookies, except (optional) user-configuration
lws.rtrace.io (LiberaWebStore) does NOT utilize cookies
static.rtrace.io (Static File Server) does NOT utilize cookies
searx.rtrace.io (Searx metasearch enging) does NOT utilize cookies, except (optional) user-configuration
send.rtrace.io (Send, Filesharing Service) does NOT utilize cookies
bibliogram.rtrace.io (privacy friendly Instagram frontend) does NOT utilize cookies
vikunja.rtrace.io (a F(L)OSS task manager/organizer) does utilize Cookies for Session Management
status.rtrace.io (Status Monitor) does NOT utilize cookies
Logs
Each site-request (targeting *.rtrace.io and rtrace.io) is logged. The following information will be stored for a max. of 4 weeks, then will be deleted permanently.
Time of request: a simple UNIX timestamp representing the time of request
User-Agent: taken from the Requests HTTP-Header
IP-Address: the remote IP address of the client that is connecting
Requested Site: the site on *.rtrace.io or rtrace.io that has been requested
These logs exclusively serve to protect from attacks (like DoS) against servers and infrastructure of rtrace.io. None of this information will be processed nor used for any analytic purposes. Logs will be retained for a max. period of 4 weeks on the servers serving *.rtrace.io and rtrace.io. No third-party does and will ever have access to these logs.
Site Analytics
The following services provided on this domain utilize plausible.io as a privacy-friendly site-analytics framework. Plausible does not track any GDPR-related information. For further details, please also read what plausible tracks. For further protection of your identity, requests to plausible are proxied through rtrace.io.
Site Embeds
Blog posts, articles and pages on blog.rtrace.io might embed so called iframe to other services and websites. In general, I try to only link to privacy friendly services.
Invidious
Invidious is a privacy-friendly frontend for YouTube. To prevent you from being tracked by Google when visiting *.rtrace.io and rtrace.io, all video-embeds are served through randomly selected Invidious instances.
Owncast
Owncast is a self-hosted free and open source live-streaming solution with integrated chat. Owncast is known to be a privacy-friendly alternative to Twitch. rtrace.io hosts Owncast on live.rtrace.io.
Soundcloud
Soundcloud is an audio-streaming service (just like Spotify). blog.rtrace.io uses Soundcloud embeds on certain pages. Embeds will store cookies. Please follow Soundclouds Privacy Policy for more details. (Please note, that I'm working on replacing Soundcloud with Funkwhale).
Mixcloud
Mixcloud is an audio-streaming service (just like Spotify). blog.rtrace.io uses Mixcloud embeds on certain pages. Embeds will store cookies. Please follow Mixcloud Privacy Policy for more details. (Please note, that I'm working on replacing Mixcloud with Funkwhale)
Asciinema
Asciinema offers an alternative solution to record and share terminal sessions. blog.rtrace.io uses Asciinema embeds on certain pages. Embeds will store cookies. Please folllow Asciinema Privacy Policy for more details.
Further transparency
Hosting
All services provided on rtrace.io and *.rtrace.io are hosted on Virtual Private Servers (VPS) at Netcup (subsidiary company of Anexia GmbH). Servers are located in Nuremberg, 🇩🇪 Germany. Servers are running the latest version of Fedora Server and are patched ~2 times a week (on average). Disks are LUKS encrypted and require LUKS password on boot. All services provided are served through nginx acting as reverse-proxy/load-balancer. nginx also terminates TLS (HTTPS). Upstream-Servers behind the reverse-proxy are interconnected through Wireguard for secure communication - so none of your traffic (even if previously TLS-terminated) will ever be transferred over the network in plain-text. TLS Certificates are provided by Let's Encrypt. TLS configuration explicitly only allows TLSv1.3 with the strongest available cipher-suites. HTTP Security Headers are applied where possible and useful.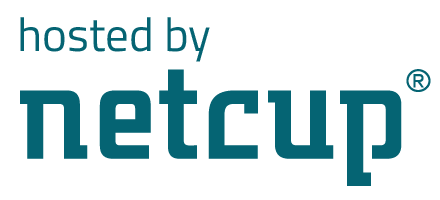 Personal Commitment
I personally hate it to be tracked online, and that's why I won't track you either (and try my best to prevent third parties from spying on you too). It's that easy and that's my promise. I want all services provided at rtrace.io and all of its subdomains to be as privacy-friendly as possible. If you have any additions, constructive feedback, hints to improve or wishes - feel free to contact me at any time. As it is with security - at the end of the day everything boils down to trust. It's very hard to trust service-providers and that effectively boils down to the fact that you can't and shouldn't trust me - zero-trust is the best trust after all).
Nonetheless, if you want to verify that the things I've written here are true, please get in touch with me. We can arrange a Jitsi call, and I'll happily show you how things are hosted and configured here at rtrace.io - come on, let's go for a SSH safari.